Hello
Welcome to week one of 'Through my child's eyes'! I wanted to start this link up as m
y children have started to show an interest in photography and
have asked me if they could write on my blog and include some of their photos. I think this is a great idea and love that they want to be involved in their mummy's hobby. I wanted to see if other bloggers love to get their children involved with their blog too so I created 'Through my child's eyes' The Linky will run from thursday and will finish on the Wednesday after. Please link up any posts your child has written, pictures they have drawn, any photos they have taken, or anything else you can think of that your children can submit. For my entries, I will only be posting their photos to start with as they are still a little bit young to be writing on here.
Please add my badge to your posts

Link up your children's photos, with or without words is fine

It will run from Thursday 12am till Wednesday

Can be old or new and as many as you like

When you add your link, please make sure they lead to your posts and not your blog's homepage. It may be difficult for me to find.

Share your link up on twitter using #throughmychildeyes and tag me @gemma_stevens so I know to retweet and comment on your post.

Try and comment on other posts in the link up.

Feel free to link your Instagram photos too

Enjoy working together
Alfie's Photo
Alfie chose to photograph his new lego ninjago set he received over the weekend. We had a pyjama day on sunday due to the awful weather so he quite happily sat for four hours building his dragon. He was so proud of himself that he wanted to take a few photos to show his friends at school.
Now it's your turn.
I look forward to seeing the photos your children have taken recently or if your child is too young to hold a camera, be creative and maybe take a photo from their eye levels, from their prams for example. Please help me make #throughmychildseyes a success by sharing the link up across your social media and by adding my badge to your posts.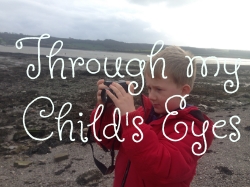 Thank you so much for stopping by.
gem x
An InLinkz Link-up